CDRI Library
Email id:



Saved queries and queries in this session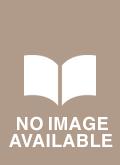 The art of funding and implementing ideas:a guide to proposal development and project management/ Arnold R. Shore & John M. Carfora
Physical description:
xvii, 89 p. ill. 23 cm.;
Bibliographic notes:
Includes bibliographical references and index.;
Author(s):
Shore, Arnold
;
Carfora, John M.
;
ISBN:
9781412980425 (pbk.; 1412980429 (pbk.;
Subjects:
Project management --Finance
;
Project management --Evaluation
;
Education --Research --Finance
;
Proposal writing for grants
;
Formatted contents notes:
Introduction -- Idea development -- Funding -- Proposals -- Managing a funded project -- Looking backward and forward.;
Publisher:
Thousand Oaks, Calif. : SAGE , c2011;
Call number:
378.1 SHO
;
HD69.P75 S535 2011
;
Type:
Book (Bibliographies)
Available At:
General reading -> General
Availability:
View details
Reviews:
(0 reviews)

View/Add reviews
Quick view ↓
|
Tag This Record

|
Add To Favourites

|
ReservethisItem
Print Record

|
Email Record

|
Add Record To Buffer(You can print all records in buffer) (You can print all records in buffer)

You Need to Login, to view the Full View
Download MARC Record
| | |
| --- | --- |
| Leader | |
| 001 | ###86104385# |
| 008 | 091112s2011 caua b 001 0 eng |
| 010 | $a2009047309 |
| 020 | $a9781412980425 (pbk. |
| 020 | $a1412980429 (pbk. |
| 035 | $aOCoLC)ocn456170098 |
| 040 | $aDLC$cDLC$dYDX$dBWX$dYDXCP$dCDX$dDLC |
| 050 | 00$aHD69.P75$bS535 2011 |
| 082 | $a378.1$bSHO |
| 100 | 1 $aShore, Arnold$d1944 |
| 245 | 14$aThe art of funding and implementing ideas$ba guide to proposal development and project management$cArnold R. Shore & John M. Carfora |
| 260 | $aThousand Oaks, Calif.$bSAGE$cc2011 |
| 300 | $axvii, 89 p.$bill.$c23 cm. |
| 504 | $aIncludes bibliographical references and index. |
| 505 | 0 $aIntroduction -- Idea development -- Funding -- Proposals -- Managing a funded project -- Looking backward and forward. |
| 650 | 0$aProject management$xFinance |
| 650 | 0$aProject management$xEvaluation |
| 650 | 0$aEducation$xResearch$xFinance |
| 650 | 0$aProposal writing for grants |
| 700 | 1 $aCarfora, John M. |
| 906 | $a7$bcbc$corignew$d1$eecip$f20$gy-gencatlg |
| 925 | 0 $aacquire$b2 shelf copies$xpolicy default |
| 955 | $bxj13 2009-11-12$cxj13 2009-11-12 (telework$wrd05 2009-12-04$axj03 2009-12-14 send to Class L section$axe04 2010-07-13 1 copy rec'd., to CIP ver.$frg05 2010-07-21 (telework$trf10 2010-08-12 copy 2 added |
Other books in the rack
Share your views - post your comment below
Please login to post comment
Please login to request check out of this item
This item does not belong to your library
You already placed a request for a similar item
You have reached the maximum limit of number of requests for check out
You already placed a request for this item
This item is already requested for check out by someone else
Unknown error occurred. Please try again
NOTALLOWEDTOREQUESTFORCHECKOUTFROMTHISSUBLOCATION
You are not privileged to check-out this item
Your request for check-out is accepted. Your request is valid till
please login to reserve this item
INVALIDPATRONID
PATRONMEMBERSHIPEXPIRED
PATRONMEMBERSHIPONHOLD
MAXRESERVATIONCOUNTREACHEDBYPATRON
RESERVATIONALREADYPRESENTFORTHISPATRON
SIMILARITEMHELDBYPATRON
PATRONFROMTHISSUBLOCATIONNOTELIGIBLE
DOCUMENTAVAILABLE
RESERVATIONQUEUEFACTORNOTDEFINED
DATABASEERROR
UNKNOWN
Your reservation is successfully place. Your queue number is
Please Login To Save The Query
Query saved. You can close the dialog
Please Use A Different Query Name This Name Is Already Used
Unknown error. Please try again
Please Enter A Query Name
On saving the query, this dialog will close automatically